Follow the easy steps below to see how to retrieve your forgotten or unknown password.
On
the BisManOnline home page, type in your email and then click sign in to bring up the 'Incorrect Password' window. Click 'Forgot your password? - Reset your password here.'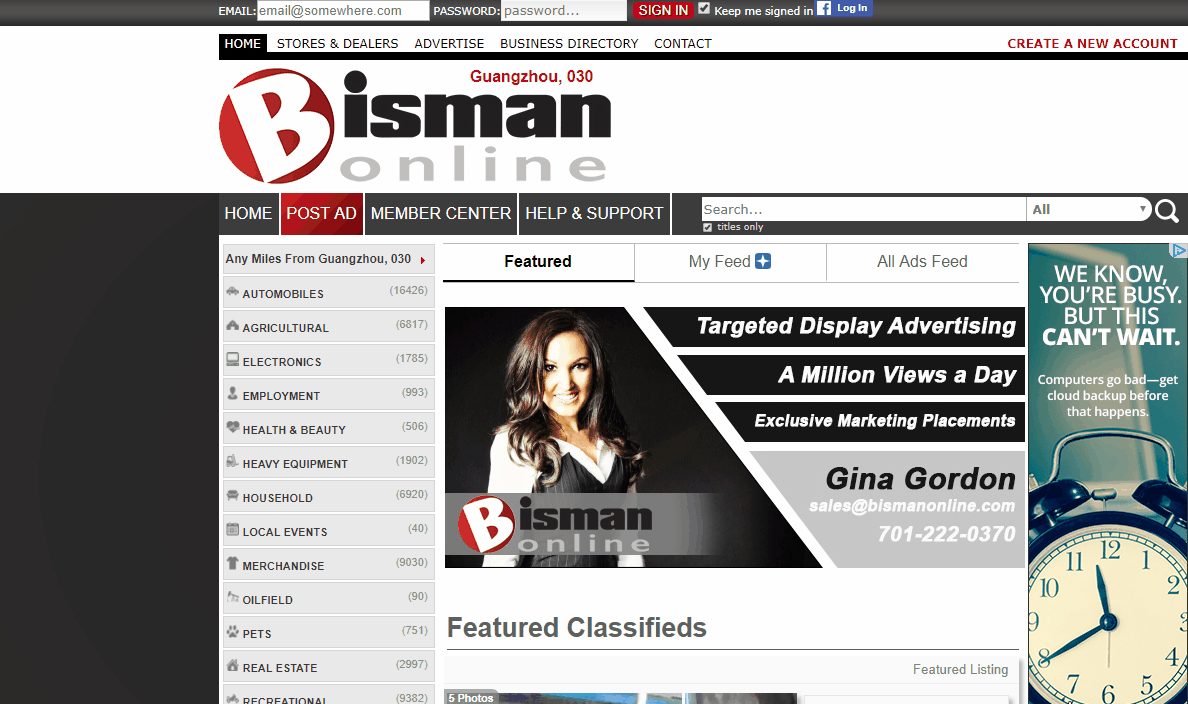 2.)
Type the email address you use for your BisManOnline account. Choose either 'Reset via text message' or 'Reset via email,' whichever you prefer.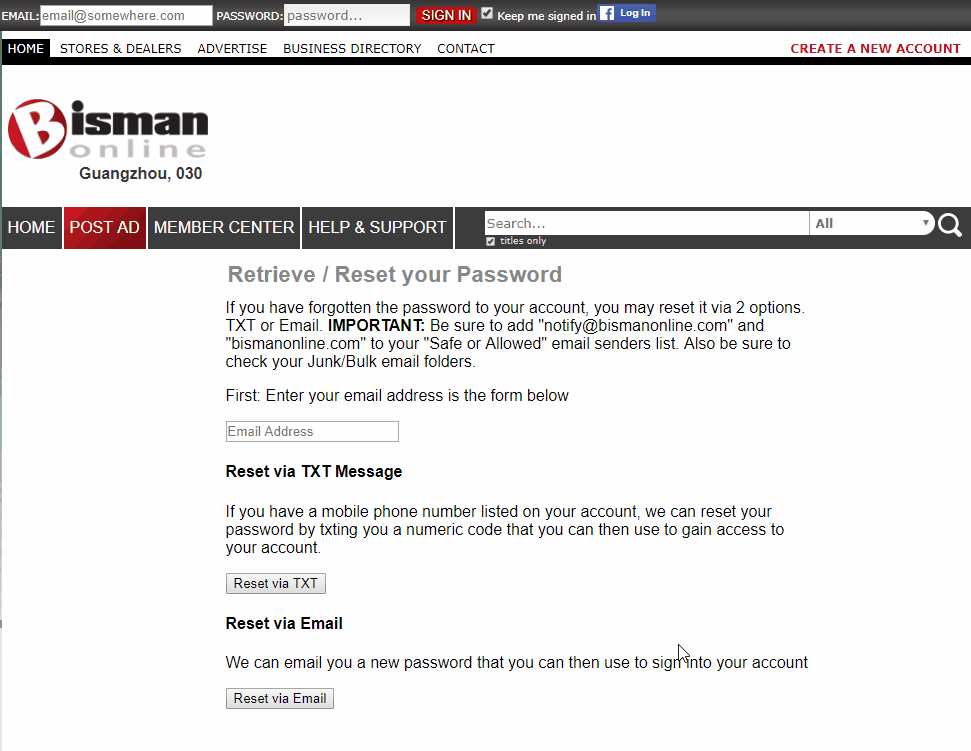 Once you receive your new password, it is recommended that you take a moment to change it into one that is easy to remember but hard for others to guess. To do this, Click '
Member Center
.' Click the 'Account' tab, then click 'Change your password.'